Source: matahum
Lets just appreciate that Sandra Bullock and Melissa McCarthy went trick or treating together. As fishermen. With beards.
Source: miss-kathryn-bigelow
Loading more posts
What you need to know:
"Our lives begin to end the day we become silent about the things that matter."
Hi.
The name is Jessica.
Here to post/re-blog.

Main interests;
Music
Art
Tattoos
Movies
Food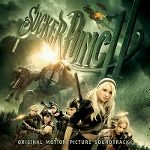 Emily Browning
"Asleep"

center>
Curious?